It's difficult to know when your car is being recalled, especially if you don't always pay attention to the news. At
Gillman Honda of San Antonio
, we want to make sure your recall process goes as smoothly as possible.
If you live in the Universal City and
San Antonio areas
, come see us at Gillman Honda San Antonio. Our friendly and knowledgeable staff will make sure your Honda gets inspected thoroughly and is fixed without any problem. We will be sure to give you as much information as possible about your recalled Honda and have you back on the road in no time.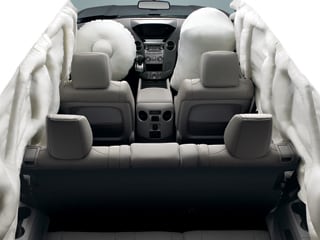 In 2014, Honda issued a massive recall for several models involving the repair of passenger side airbags as an upgrade to the Honda "safety improvement campaign." Up to nine models with Takata airbags are affected. The National Highway Traffic Safety Administration is urging anyone with a recalled vehicle to immediately get it fixed to avoid any serious problems.
Other Honda models are also under recall for issues other than those involving airbags. To find out if your specific car is under recall please come see us or visit the
National Recall Site
and the
Honda Owners Site
listed above. When checking for recalls, you will need to have your VIN number, make and model ready.
Let Our Selma Honda Dealership Help You With Your Honda Recall
If your Honda is under recall, please contact our
Selma, TX car dealership
and
schedule a service appointment
with us immediately. While most recalls might be minor, some can be dangerous and need to be fixed as soon as possible with minimal driving. Safety is our number one concern at Gillman Honda San Antonio. 
Our team
of maintenance professionals will be sure to get your Honda fixed as soon as possible and get you safely back on the road in Selma, TX. For more information, visit our dealership and we would be happy to assist you!