Looking for a new sedan, a new hatchback, or a new coupe? Gillman Honda San Antonio has all three, and it just so happens they're all the same car: the 2018 Honda Civic. Wondering how it stacks up against the Ford Focus? You don't have to wonder anymore. Your Honda dealership near New Braunfels has answers!

2018 Honda Civic Details
Engines: 1.5 and 2.0L Engines
Output Range: 158-306 hp
Wide range of manual, automatic and CVT transmissions, varying by body style and trim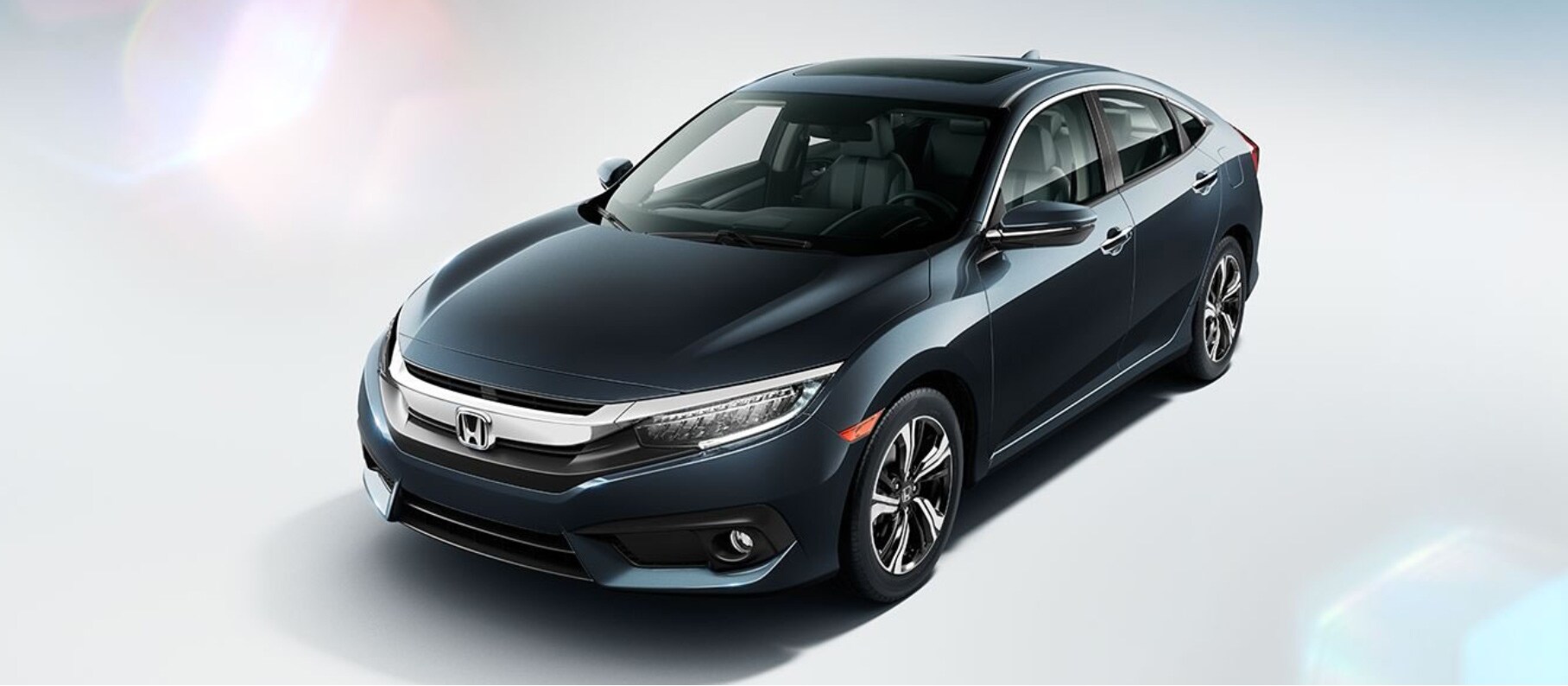 2018 Honda Civic 
Right off the bat, the 2018 Honda Civic offers something the 2018 Ford Focus does not: a sporty coupe. The differences don't stop there, however, The base engine in the 2018 Honda Civic is a 1.5-liter four-cylinder engine that puts out 158 horsepower, which is 25 more horses than the 1.0 liter EcoBoost engine that holds down the bottom of the Ford model's lineup. The Honda models consistently outperform in fuel economy against their Ford counterparts as well, which is an advantage if you want to spend less time at the pump.
Both the Honda Civic and Ford Focus have very distinctive looks, but the Honda Civic wears its style with a bit more ease inside and out. What's more, the Honda Civic is simply more driver-friendly once you're behind the wheel, thanks to high-quality materials, an ergonomic layout, and control surfaces that are intuitive and easy to use.

Ford Focus Details
Engines:
1.0-2.0L EcoBoost Turbocharged Engines
Output Range: 123-350 Horsepower
Wide range of manual and automatic transmissions available, varying by trim.
2018 Ford Focus
That's not to say the 2018 Ford Focus is an also-ran. Like the Honda Civic, it has an ace up its sleeve: an electric hatchback variant. The Ford Focus RS has earned its fearsome reputation, but it'll cost you dearly - and with the impending arrival of the Honda Civic Type R, it had better not rest on its laurels.
We also give a slight edge to the Honda Civic on safety features; Ford safety features are solid, but more of them are optional. At the other end of the spectrum, the Honda Civic offers a wider range of trims and a-la-carte/packaged options across its trim levels.
And did we mention that the Honda Civic has 1.9 cubic feet more cargo space and 8.1 cubic feet more passenger volume than its Ford competitor?
Gillman Honda San Antonio has much more to offer car shoppers, from the smaller Honda Fit to the spacious and practical Honda Pilot. To test drive any new Honda car and see what Honda models offer against their competition, visit our showroom at 16044 Interstate 35 North (just past 1604) in Selma, TX.