When it appeared last year, the Honda Insight was actually the second new Honda car to bear the name. This time out, however, it brought mainstream looks, improved performance, and desirable amenities to hybrid shoppers visiting Gillman Honda San Antonio. If you're late to the party, the 2020 Honda Insight is your chance to make up for lost time.
Honda Insight Review
The 2020 Honda Insight slots into the new Honda car lineup between the Honda Civic and the Honda Accord Hybrid. Its size is closer to the former, but its fit and finish are closer to the latter. Its looks, however, are distinctly its own, and are a lot more conventional than many hybrids now on the market (which will come as a relief to some folks).
That's not the only thing to set it apart from other hybrids. Unlike most hybrid vehicles - where the gas and electric components can work either separately or in tandem to move the car - the electric motors are doing the heavy lifting full-time; the gas engine is merely there to keep the battery charged and the motors humming. Careful design choices, the lack of a transmission, and lighter weight overall make for performance that belies the horsepower figures.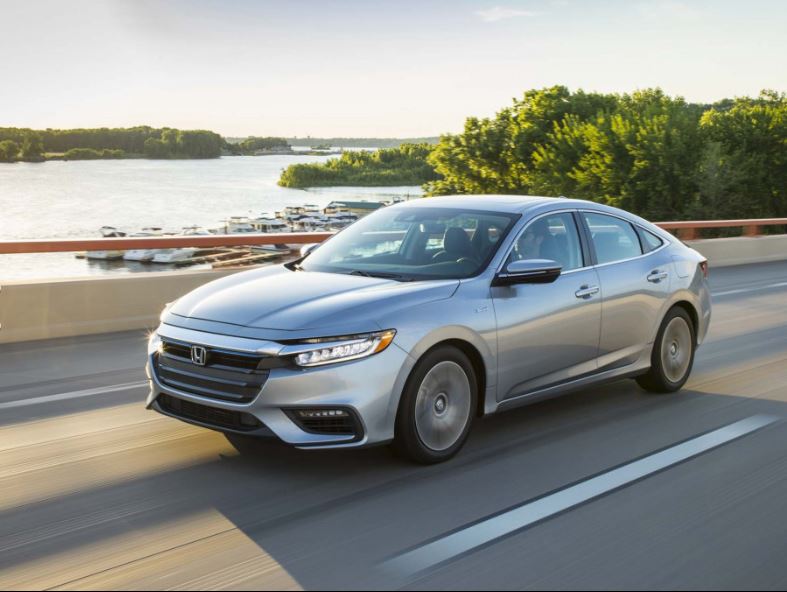 Honda Insight Safety and Special Features
The new Honda Insight bundles adaptive cruise control, lane keep assist, lane departure warning, and a number of other safety features into the standard Honda Sensing™ driver-assist suite. Upper trims tack on more features, including the LaneWatch system that uses rearview and mirror-mounted cameras to give better visibility of your surroundings.
The centerpiece of the interior is a pair of digital displays. One takes the place of the traditional gauge cluster, and the other uses an eight-inch screen for HondaLink™ infotainment and smartphone mirroring via Apple CarPlay® and Android Auto™. Your Honda dealer serving San Antonio will walk you through the other tech on offer as well.
Honda Insight For Sale
Hybrids are gaining in popularity, and the Honda brand is poised to stake their claim. The 2020 Honda Insight isn't just good by hybrid standards; it gives you performance that would be impressive regardless of what's under the hood. Visit Gillman Honda San Antonio at 16044 Interstate 35 North (just past 1604) in Selma, TX to see it up close and take your test drive!