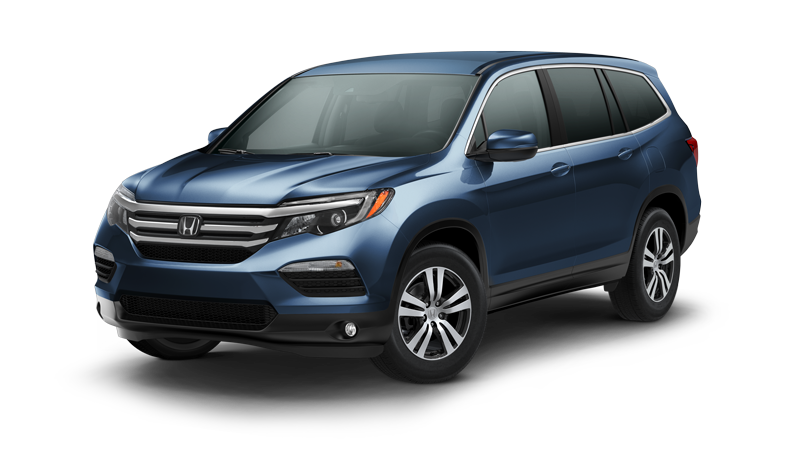 Even though compact crossovers are increasingly popular, there are times when size matters. If you need a bit more size and power than you'll get from a smaller vehicle, the 2018 Honda Pilot at Gillman Honda San Antonio really shines. How does it compare to competitors like the 2018 Ford Explorer? Let's find out.

2018 Honda Pilot 
The 2018 Honda Pilot shares many surface similarities with the 2018 Ford Explorer, but a closer look reveals some important differences. Neither is built for serious off-roading, but when it comes to highway handling, the Honda Pilot does it with more finesse and better fuel economy. Both vehicles offer optional all-wheel drive and the same 5,000-pound maximum towing capacity, but the Honda Pilot tows 1,500 pounds more in its base trim. Each has a rear-view camera, but only the Honda Pilot offers a multi-angle backup camera. Both have three rows, but the Honda Pilot seats eight versus seven for the Ford Explorer.
2018 Ford Explorer 
Ford SUVs are popular with San Antonio drivers, offering respectable features and build quality. Many of our customers have discovered - some to their surprise - that the Honda Pilot offers a more deluxe experience.
If you're buying an SUV, the aforementioned seating space and towing capacity aren't your only concerns. After all, if you're taking a trip or just doing some serious shopping, you'll need space for your stuff. The Honda Pilot offers more of it (a maximum 83.9 cubic feet to the 80.7 cubic feet available in the Ford Explorer). We also like the hidden storage area behind the third-row seat that gives you even more options. Even if you're shopping more on price than features the Honda Pilot comes out ahead thanks to its low cost of ownership.
Looking for the perfect new Honda SUV or crossover? You'll find it at your Honda dealership near New Braunfels . We serve Schertz, TX and San Antonio from our showroom at 16044 Interstate 35 North , just past 1604, in Selma, TX.

 2018 Honda Pilot Details:

280 hp V6 Engine (all trims)

Seats Eight (max)

3,500-5,000 lb. max towing capacity

 2018 Ford Explorer Details:

3 Engines, 280-365 hp

Seats Seven (max)

2,000-5,000 lb. max towing capacity