When you add a 2022 Honda Civic to your home fleet, you aren't just getting a new car; you are getting a new family member. The 2022 Honda Civic is tasked with the important role of keeping you and your passengers safe. Learn how it accomplishes this feat when you lease or finance a 2022 Honda Civic at Gillman Honda San Antonio.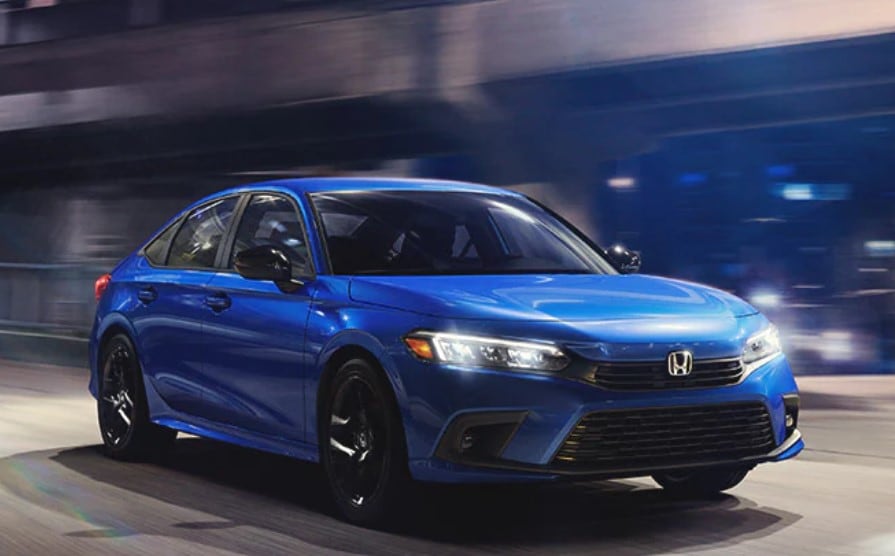 How the Honda Civic Keeps You Safe
Let's say you are out for a drive, and another driver, pedestrian, or even a cyclist juts out in front of you. A lot of cars cannot avert this disaster, but the 2022 Honda Civic will both alert you to the safety concern, and will even apply the brakes if necessary.
Remember, all of the safety features in the world won't protect your vehicle if you don't schedule regular Honda service , so make sure to keep up on it!

2022 Honda Civic Tech
You can basically treat your 2022 Honda Civic like a giant boombox thanks to the 12-speaker BOSE® sound system. Hook up your smartphone to your vehicle through Apple CarPlay® or Android Auto™ to really get the party started!
You will have the party at your fingertips with the 9-inch touchscreen which allows you to sift between navigation and multimedia.
If you want to really want to turn your 2022 Honda Civic into a party center, Gillman Honda San Antonio has plenty of Honda accessories and Honda parts for your ride to help trick it out!

2022 Honda Civic: Sleek Inside and Outside

The 2022 Honda Civic is available in eight different colors for whether you want something pearly or metallic. The illuminated cabin adds to the feng-shui, and the ventilated seats offer a more luxurious experience.

2022 Honda Civic Trim Levels

Honda condensed the number of trim levels for the 2022 Honda Civic down to four: LX, Sport, EX, and Touring. The LX is the standard model, but it still comes with all of the features you would expect in a Honda vehicle. The Touring trim level is the most upgraded Honda Civic boasting the most engine power and tech features.
The LX comes with a 1.5 L four-cylinder 158 hp engine while the Touring has a 2.0 L four-cylinder 180 hp engine.
Remember, if you want to get into a 2022 Honda Civic today, Gillman Honda San Antonio will make it happen! We'll be happy to discuss your Honda financing options as well.