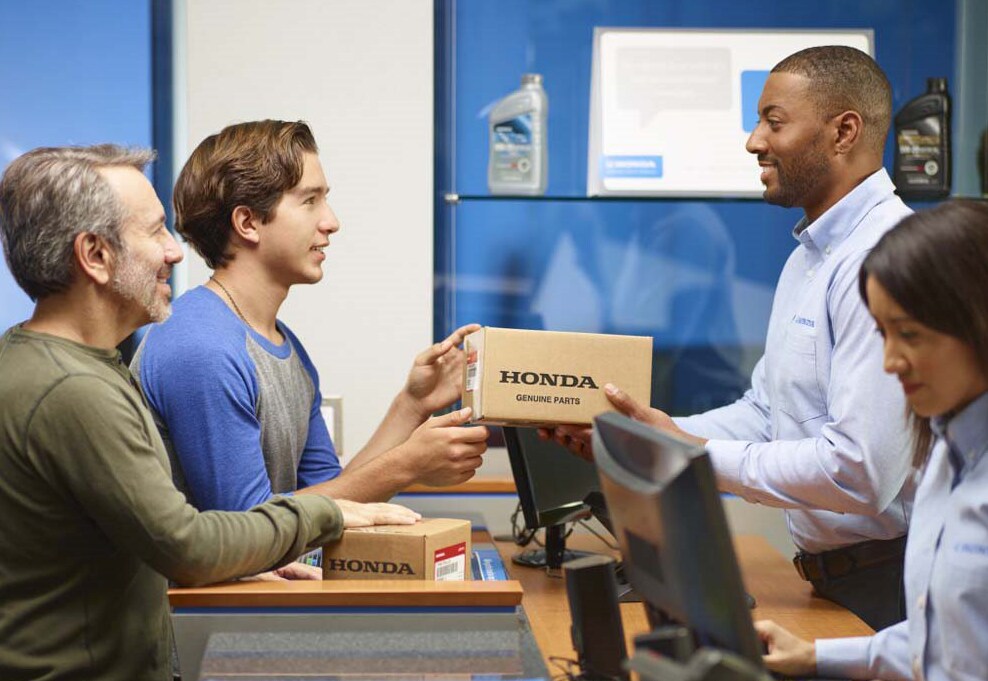 If you're finding yourself asking, where can I find Honda parts near me that are reliable and authentic, you are not alone. Whether you're looking to upgrade the performance of your Honda car or just add some helpful accessories, it is important that you purchase car parts that are manufactured by Honda and not aftermarket. Here at our Honda parts center at Gillman Honda San Antonio, we have a wide selection of authentic, OEM Honda parts.
The Importance of OEM Parts
If you're new to buying car parts, you will likely notice that there are both aftermarket parts and OEM parts. OEM stands for Original Equipment Manufacturer, and as such, OEM Honda parts are made and manufactured by Honda. When you buy OEM parts, they are the same part that originally came with the car when you purchased it and are specially designed to fit the vehicle.
On the other hand, aftermarket parts simply cannot be trusted to deliver the same quality as OEM parts. They are manufactured by a third party to fit in multiple vehicles and are often of lower quality.
Our Honda Parts Center
Whether you require trusted service at our Honda service center or authentic OEM parts at our parts center, Gillman Honda San Antonio has everything you need to get your car into top condition. Here are some of the different parts that we carry at our parts center:
Fluids
Filters
Batteries
Tires
Windshield wipers
Serpentine belts
Spark plugs
Exhaust components
Suspension components
Brake components
You can also browse our parts selection right here on our website or even order them using our parts request form.