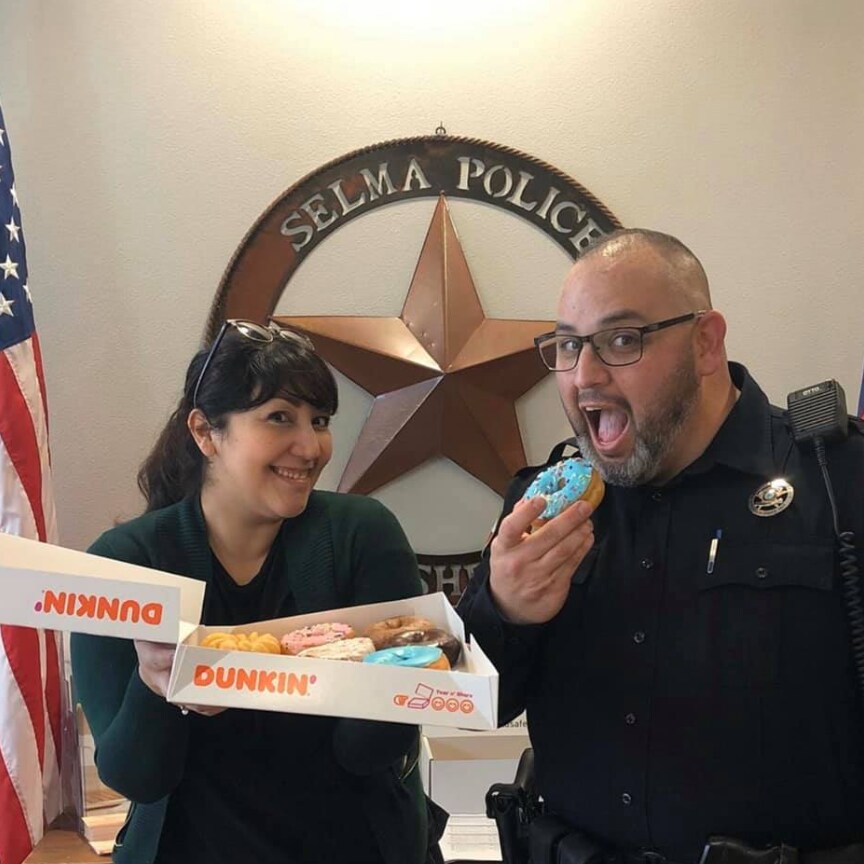 Here at Gillman Honda San Antonio, we do everything we can to be an active, contributing member of the San Antonio, TX community. Of course, our focus is on selling and maintaining our huge inventory of new and used Honda cars, but we also recognize causes that are important to us and give back to the community. The latest San Antonio, TX community event that we participated in was Law Enforcement Day, where we handed out donuts to area police officers.
National Law Enforcement Day took place on January 9, and we visited the brave officers at the Selma Police Department and handed out donuts. We cannot express our appreciation for all of the hard work done by the Selma Police, but we hope that the donuts are a start. Law enforcement officers of every rank and file have chosen a difficult profession that puts their life on the line every day in their community. They answer a call to public service that is demanding and sometimes underappreciated.
National Law Enforcement day was created in 2015 in order to thank officers across the country for all the daily sacrifices they make for their communities. A few of the different organizations supporting the observance include the Concerns of Police Survivors, FBI National Academy Associates, Fraternal Order of Police, Officer Down Memorial Page, and National Law Enforcement Officers Memorial Fund.
If you want to learn more about our celebration of National Law Enforcement Day, talk to one of our Honda dealers in the San Antonio area. We also have a large selection of new Honda cars, SUVs, and pickup trucks for you to test drive.