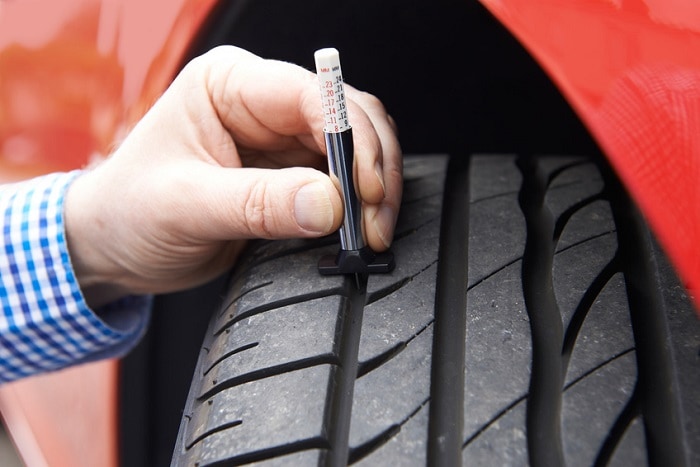 Now that it's summertime in the New Braunfels, TX area, one thing that the mechanics at our service center recommend is to make sure that your car's tires are ready for the hot and humid climate. For many drivers, summer is an invitation to hit the road and head across the beautiful state of Texas. The rising temperatures that come along with summer, however, can cause changes in your vehicle's tire pressure. With the professional mechanics at our Honda service center at your side, make sure that your car's tires are ready for the summer.
A general rule for tire pressure is that tires lose or gain one PSI for every 10-degree change in temperature. With the temperatures often exceeding 100 degrees in the Texas summer, it's important to grab your tire pressure gauge and ensure that your tires are at their recommended PSI. For many vehicles, the recommended PSI will be around 35, but check your manual to make sure. Of course, if you need a professional opinion about your tire health, bring your Honda car in to the expert technicians at our dealership.
Drivers looking to increase their performance in the summer will want to get special summer tires installed. Luckily, our dealership has a Honda Authorized Tire Center where we can outfit your car with performance-oriented summer tires. Summer tires give you improved speed and agility, increased cornering and braking capabilities, less grooving, maximum road-holding performance, and better performance in wet driving conditions. Stop by our Honda parts center for more information.
Having high-quality tires on your car can make or break your driving experience. Contact us at (888) 562-3110 with any tire-related questions.