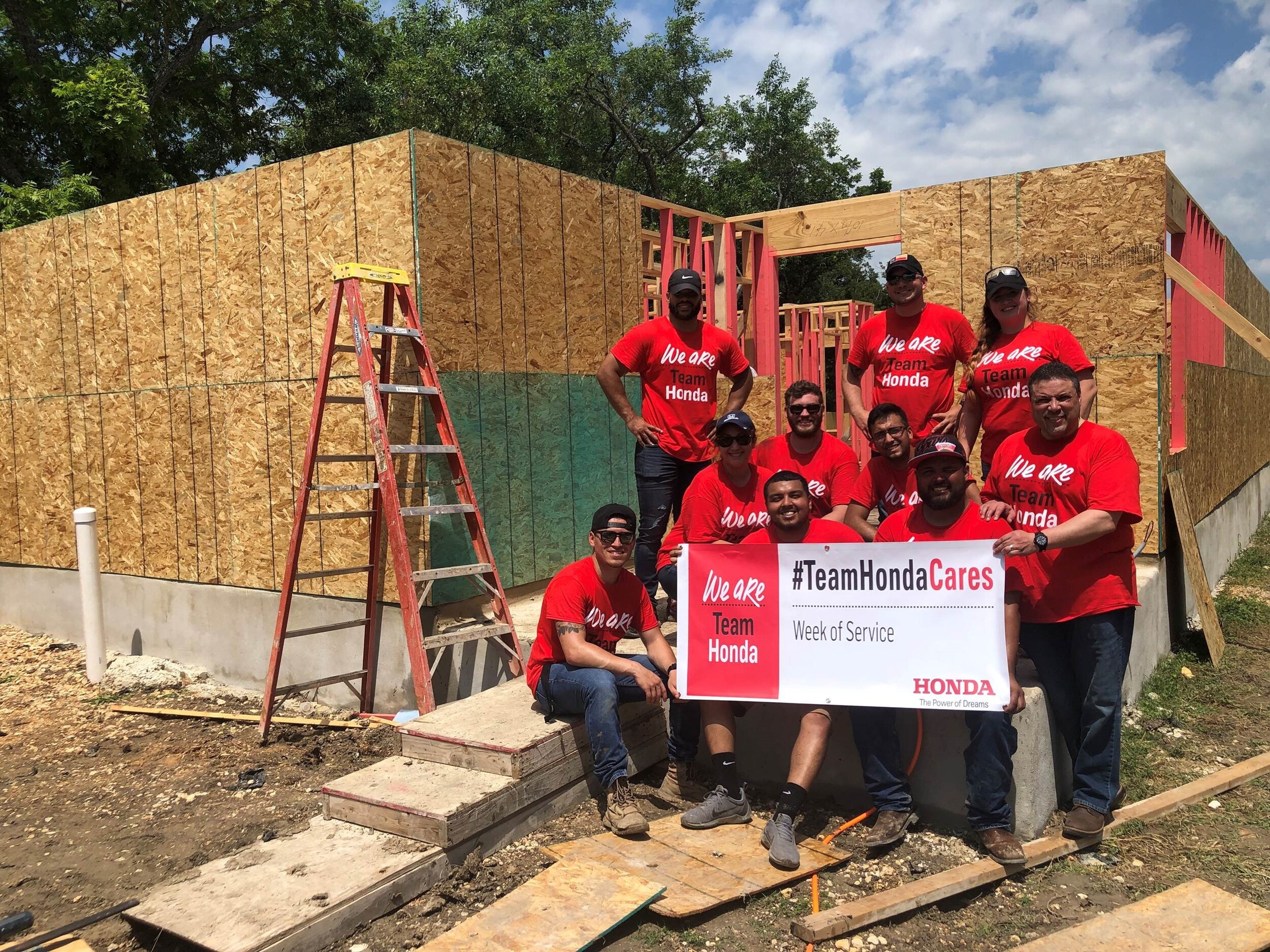 Here at Gillman Honda San Antonio, we're about more than just selling a huge selection of new and pre-owned Honda cars. We also try to be an active member of the San Marcos, TX area community, as we realize its the members of the community that keeps our business alive and thriving. Every year, we accept the challenge from Honda and partake in Team Honda's Week of Service. It's only one of the things that we do to give back to our community, but we're especially proud of the work that we did with Habitat for Humanity for this year's Week of Service.
Honda and its business partners throughout the North American continent are in the midst of conducting their fourth annual Week of Service, lasting from June 7 to June 16. Along with the employees at Honda headquarters, participating dealerships such as ours are working on coordinated volunteer projects in the United States, Canada, and Mexico. This effort is a reinforcement of the Team Honda spirit of working together to make a difference in the communities in which we work and live.
The project that the dealers at Gillman Honda San Antonio participated in was related to Habitat for Humanity, an organization that builds homes for the less fortunate. Stephenie, a single mother from Spring Branch, TX, was facing the all too common challenges of making rent even while working full time. Our employees teamed up with other volunteers at Habitat for Humanity to help build a new home for Stephenie and her son Nicolas.
To learn more about our volunteer efforts or to test drive a new Honda car, head over to Gillman Honda San Antonio today.