Here at our Honda dealership serving San Marcos, TX, we are more than just a place where drivers from the San Marcos, TX area come to buy and sell cars. We aim to be a pillar in the community, a local business that residents are proud to say exists in the region. Our dealers achieve this by participating in community events and giving back to the community that is generous enough to host us whenever possible.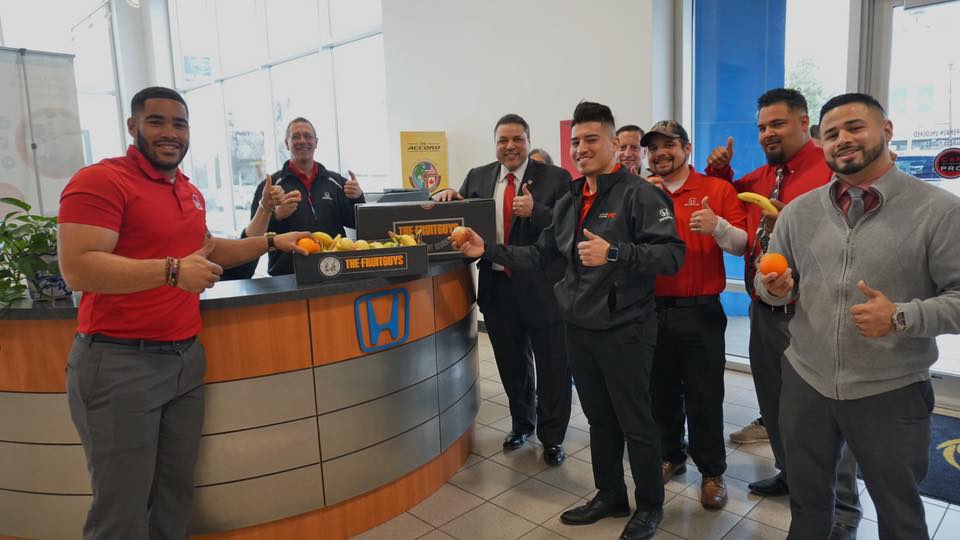 The latest community initiative that we participated in was National Law Enforcement Day. On January 9, citizens from all around the country showed their appreciation for the police officers who put their lives on the line every single day to preserve law and order in their communities. Founded in 2015 as a way to think officers across the country, National Law Enforcement Day is a widespread event that goes far beyond Texas.
In order to do our part in honoring local law enforcement on National Law Enforcement Day, we had donuts delivered to the Selma, TX police department. Local law enforcement officers, such as those at the Selma Police Department, give their all day in and day out in order to make our communities safe for local families, and delivering donuts is the least that we can do to show our appreciation for their commitment. You can check out some of the photos over on our Facebook page.
Of course, as a Honda dealership, we also take pride in selling the latest Honda models. Whether you're looking for a family-friendly minivan like the 2019 Honda Odyssey or an everyday sedan like the 2019 Honda Civic, you'll be able to find it here in our showroom.