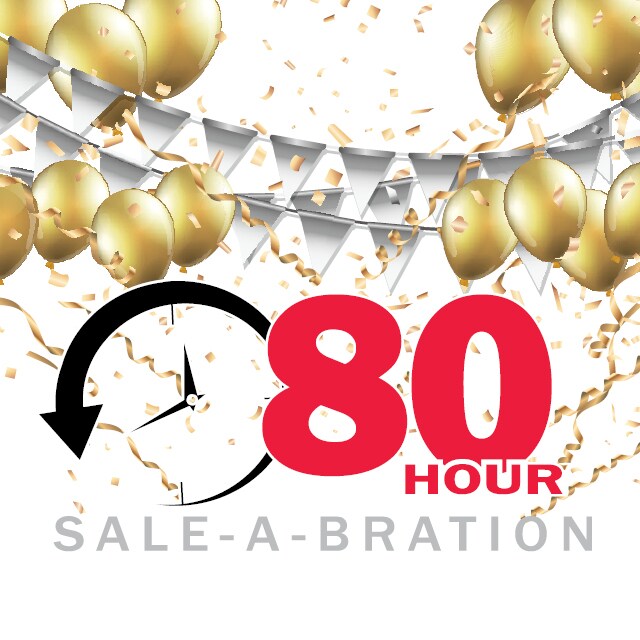 Here at
Gillman Honda San Antonio
, we're about to be octogenarians. That's right, our 80th birthday is fast approaching, and in order to celebrate we're holding a massive party and sale that we're calling the Gillman 80-Hour Sale-A-Bration. We've been serving the San Marcos, TX region for 80 years, and our success is largely due to our loyal customers, which is why we've decided to give back to the community in the form of a massive sale.
The Gillman 80-Hour Sale-A-Bration will be held at our dealership from June 21 to June 23, and we will feature great prices on a huge variety of new and
pre-owned Honda cars
. If you've been waiting to get behind the wheel of the new 2018 Honda Accord, 2018 Honda HR-V, or 2018 Honda Fit, now is the time. Keep your eyes on our website, where we'll provide you with the latest updates and low sale prices.
If you haven't had the opportunity to visit our dealership before, the Sale-A-Bration would be an excellent time to stop in. The Gillman Group was founded in 1938 by Frank Gillman, who opened the first dealership in downtown Houston, TX. Since then, the automotive operation has expanded throughout the state of Texas to include Gillman Honda San Antonio. Ever since its inception, the Gillman Group has always been focused on providing an exemplary customer experience, with retaining customer loyalty being a main focus. Success has not altered the focus of our dealers; we understand that continued customer satisfaction is key to future growth and prolonged excellence.
For more information about the Gillman 80-Hour Sale-A-Bration, as well as to test drive a
Honda
car, head over to Gillman Honda San Antonio today.