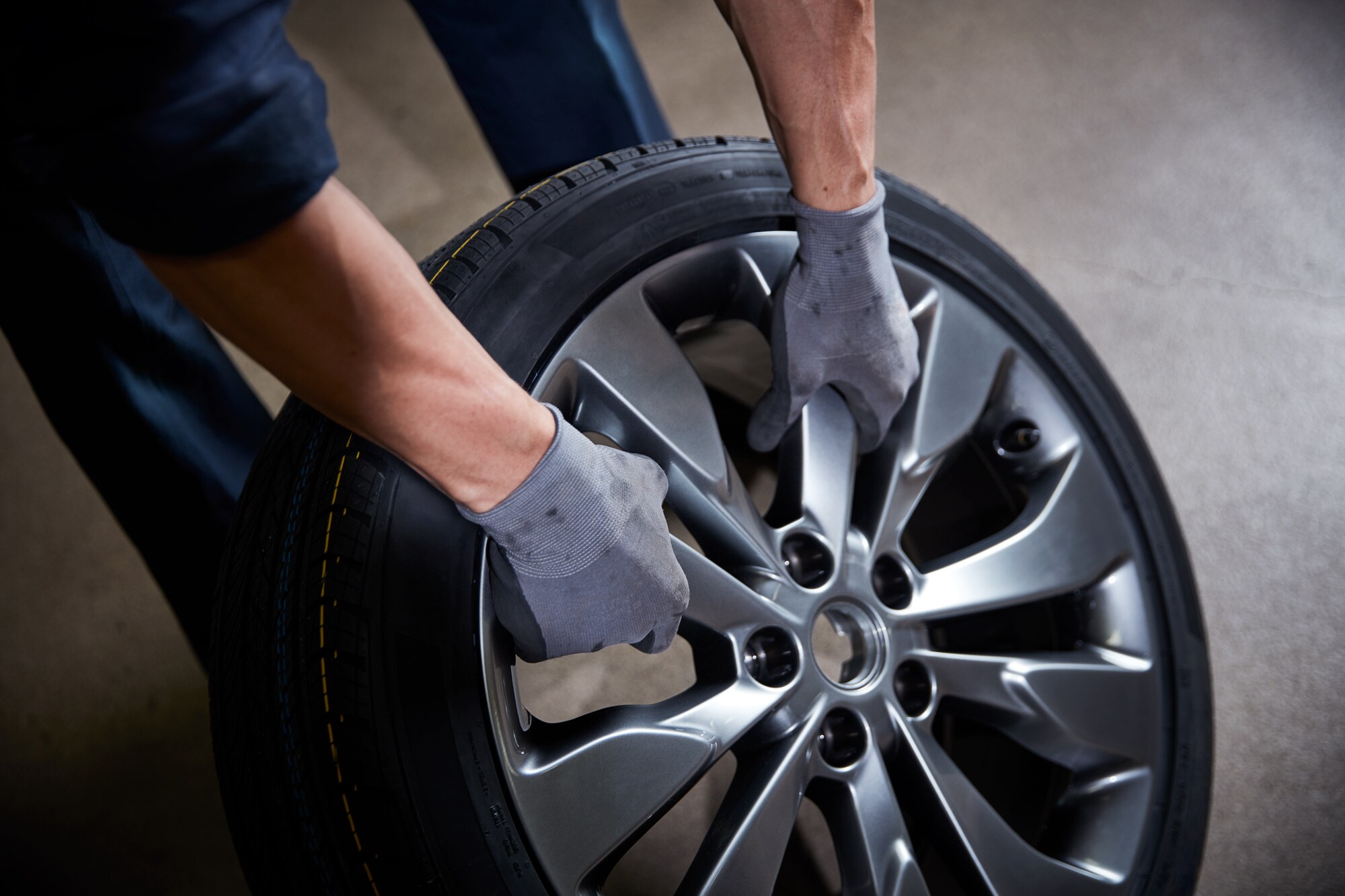 If you've spent any amount of time in the Selma, TX area during the summer, you'll know that it gets extremely hot during this time of year. While you may be focusing on vehicle maintenance like the air-conditioner, it's also important not to forget about the tires. After all, hot weather has unique effects on your car's tires and if left in less-than-ideal condition, your tires can cause vehicle performance to suffer. Here at our
Honda service center
, our experts are ready to get your Honda car and its tires into summer-ready condition.
A general rule to think about regarding tires and temperature is that tires lose or gain one PSI (pound per square inch) for every 10-degree change in temperature. As the temperature increases during the summer, tires will gain PSI if you don't do anything to deflate them. Because proper tire inflation leads to improved fuel economy, increased handling and safety, and more responsive braking, it's important to make sure that your tires don't get over-inflated. Over-inflation can cause tires to wear prematurely, unevenly, and cause the car to handle and brake poorly. Over-inflated tires can have bulbs or be rigid and inflexible.
If you're wondering whether your car's tires are properly inflated, the experts here at our
Honda tire center
are happy to help, whether you're driving a
2019 Honda Odyssey
or a 2019 Honda Fit. In addition to checking your tire pressure, we'll also give your car a general inspection to make sure that it's in proper shape for summer road trips. We even have rotating parts specials, including specials on tires, in order to save you money.
To learn more about tire maintenance, stop by Gillman Honda San Antonio today. The Honda brand wants you to be road trip-ready this summer, so on top of maintaining your tires, be sure to pack your insurance card, have your battery checked, throw on a new pair of shades, pack some snacks, charge up that GSP, and get on the road!