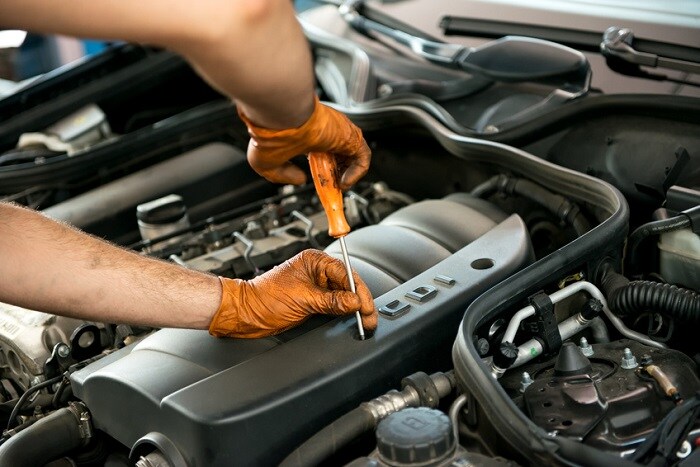 When San Antonio, TX area drivers head into Gillman Honda San Antonio to purchase a used or new Honda car, they have to make a number of different choices. Do they want an SUV, a minivan, or a sedan? Is it important that the car has all the latest safety features and the newest technologies in the cabin? One of the most important choices that you make when buying a new car is related to whether you want a four-cylinder or six-cylinder engine. The friendly dealers here at our Honda dealership are happy to explain the differences between these engine types.
Put simply, the main difference between a four-cylinder and a six-cylinder engine is the number of pistons contained in the engine. You'll find that most small cars like the 2019 Honda Civic, some SUVs, and most coupes contain four-cylinder engines. Four-cylinder engines are typically arranged in an inline shape, which makes them smaller and more lightweight. They have greater fuel economy but less power, which makes them perfect for commuters and other drivers who like to stick around town.
On the other hand, the larger six-cylinder engine, also known as V6, is typically used to power larger vehicles, like the 2019 Honda Ridgeline. The six pistons are arranged in a V6 shape, which allows for more power but less fuel economy. However, in the past 10 years, Honda engineers have made six-cylinder engines more lightweight and fuel-efficient than they were in the past. If you require a vehicle that can tow a camper or boat, or if you have a large family, a V6 engine is the right choice for you.
To test drive new Honda cars with four-cylinder and six-cylinder engines, head on over to Gillman Honda San Antonio today.