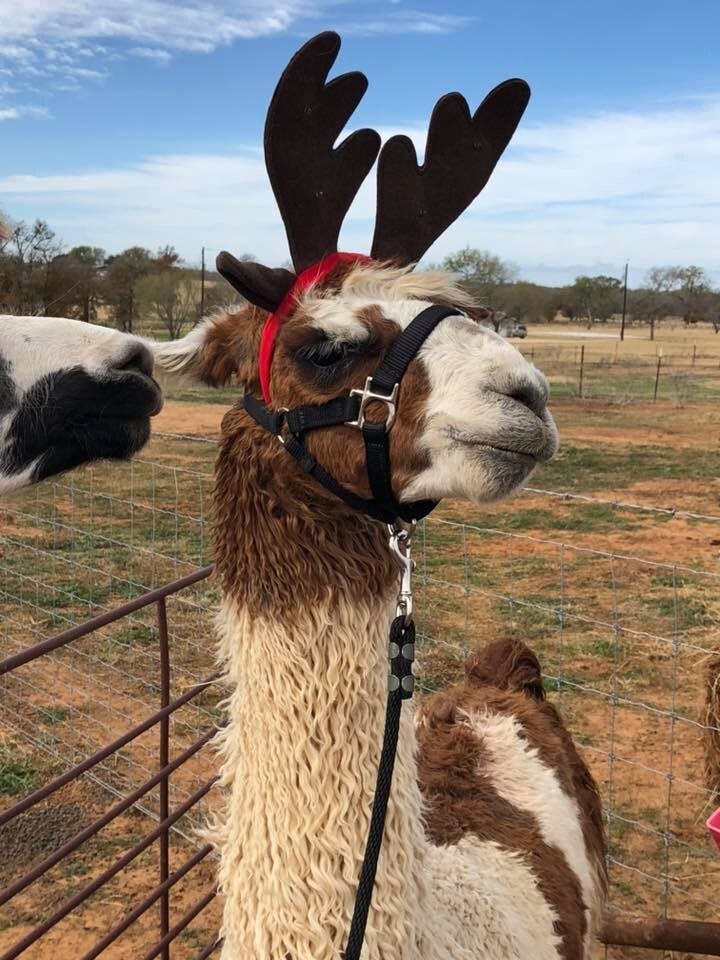 Here at Gillman Honda San Antonio, our dealers have caught the holiday fever. The holiday season is one of our favorite times of the year, and not just because the annual Happy Honda Days sale that is currently taking place. We love to get into the spirit this time of year and spread the holiday fever by holding special holiday-oriented events, and this year, we're doing something a little bit nontraditional. While llamas are unfortunately not found in most holiday tales, we're making this adorable animal the centerpiece of our Fa La La La Llama holiday celebration.
This coming Saturday, December 8, from 11:00 AM to 1:00 PM, come on out to our Honda dealership near Selma, TX for the Fa La La La Llama event. We're conducting this event in collaboration with the Selma Police Department's Blue Santa, who will be making his rare, once-a-year appearance. And if Santa is going to be donning a blue suit rather than his traditional red one, we figured it would be appropriate to bring out the holiday llamas, which replace reindeer as Blue Santa's assistant animal of choice.
Make sure to bring your family along to the Fa La La La Llama event, as there will be unique photo opportunities aplenty. When else are you going to get the opportunity to take your family holiday photos with a blue Santa and a herd of llamas in the background? Also, we'll be getting in the charitable holiday spirit by working with Toys for Tots, so make sure to bring a toy donation for those less fortunate.
Remember to stop by Gillman Honda San Antonio on December 8 for the Fa La La La Llama event!