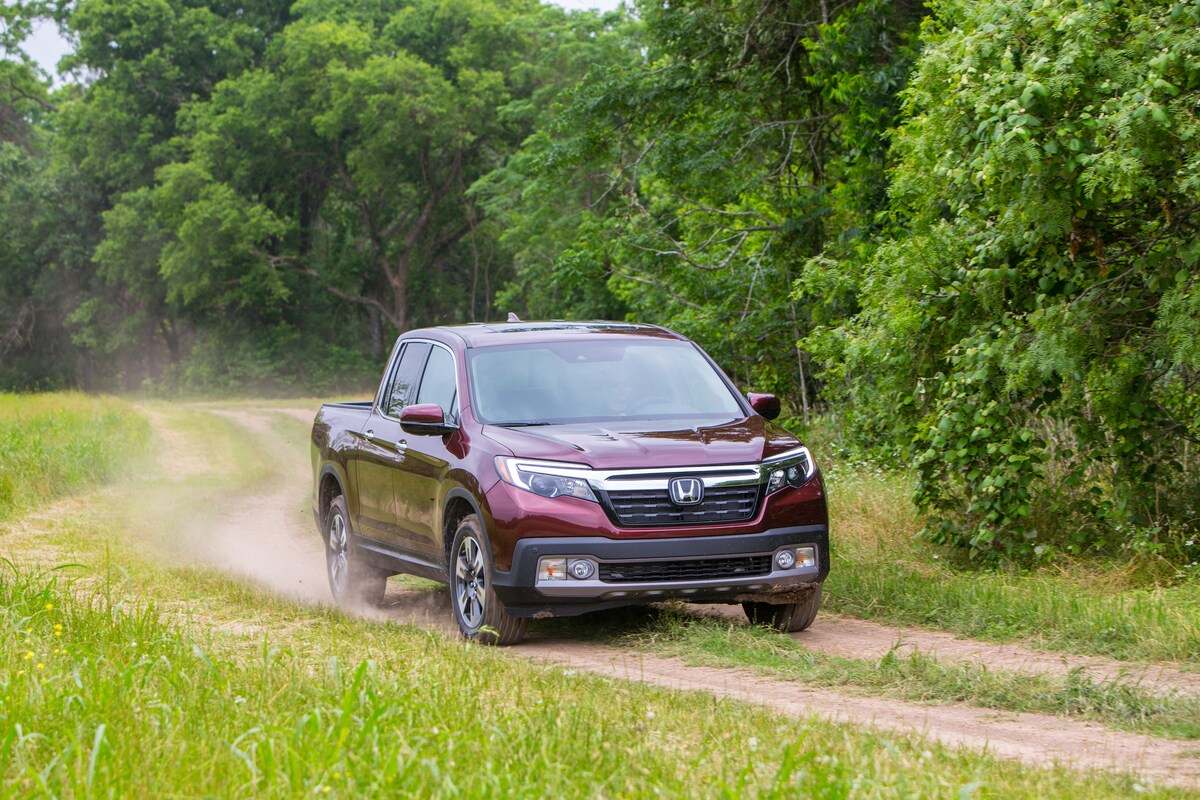 Being ahead of your time is lonely business. Just ask Honda. The first generation Honda Ridgeline pickup (2006-2014) was a great concept that never got the appreciation it should have from the public. A new version debuted last year, and they're clearly hoping the second time's a charm. It just might be. It seems like the New Braunfels and Selma, TX customers served by Gillman Honda San Antonio and elsewhere "get it" this time.
2018 Honda Ridgeline Details
The 2018 Honda Ridgeline is identical to the 2017 model in practically every respect. The sole exception: a few new paint colors on the Sport trim level.
The engine, borrowed from the Honda Pilot, comes back. So does the highly competent six-speed automatic transmission and the trim levels (Honda Ridgeline LT, RTS, Sport, RTL, RTL-T, RTL-E, and Honda Ridgeline Black Edition).
Stiff unibody construction ensures the Honda Ridgeline handles more like a new Honda SUV than a truck. That doesn't mean it's any less practical. Features like a dual-action liftgate, in-bed trunk (with a drain plug, so you can use it as a cooler) and in-cab storage make this a useful workhorse.
2018 Honda Ridgeline Special Features
Opt for the upper RTL-E and Black Edition trims for a bevy of great standard features and options not available to the lower trims. Our favorite? The in-bed audio system that uses an audio or Bluetooth hookup to turn the truck bed into a gigantic speaker. 
There's more to like. HondaLink gets an upgraded eight-inch display. Opt for the HD Radio and your choice of either Android Auto or Apple CarPlay for even more functionality, since you'll have seamless access to all your favorite apps.
Buying a 2018 Honda Ridgeline
Did you miss out on the Honda Ridgeline the first time around? Here's your chance to get it right. The second generation of this truck is even better, and it's available now at your Honda dealership near San Antonio. Gillman Honda San Antonio is located at 16044 Interstate 35 North (just past 1604) in Selma, TX.